Just like your living room and your bedroom your laundry room is also an important part of your home. No doubt you spend only a few hours in your laundry room. But it doesn't mean that you should ignore this place. Your home management is work for your own convenience. If you give few minutes regularly to keep your laundry neat and clean, you will be able to do your work in a fresh and unsoiled environment.
Home décor always tell others about the taste and thinking of the persons who live there. We have round up 10 best décor ideas for a chi laundry room you can make some alterations to the color scheme and furniture of this laundry room to get your desired laundry room.
Check out these 10 ideas for the laundry room in all your favorite colors.
Blue laundry room idea: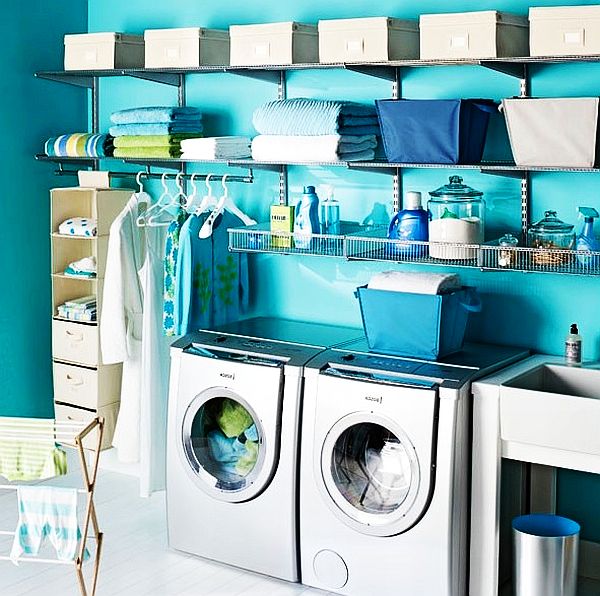 This aqua blue laundry room is looking so cool and fresh.
White laundry room idea: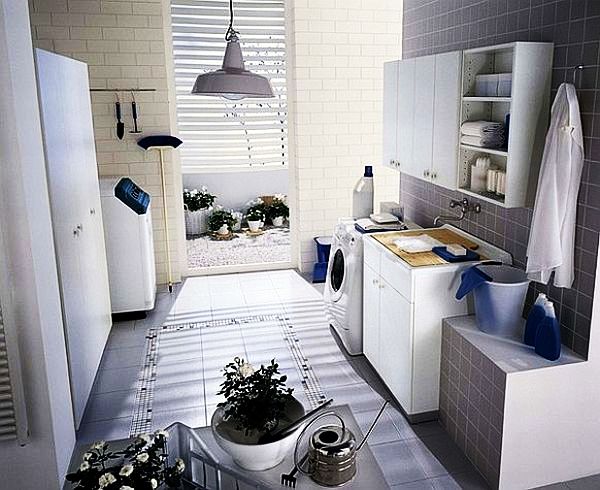 Agree or not white color is a symbol of grass.